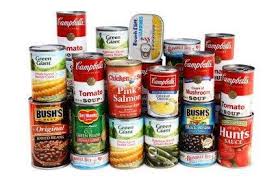 Our inside Food Bank and "Little Needs Pantry" at Mt. Pleasant is working well but now needs replenished. Below are some suggested items that are in popular demand, but all donations are welcome. All food items must be factory sealed and please no outdated items!
Please place your donations in the wooden box in the Narthex. If you are unable to shop for items, a monetary donation is always welcome. If paying by check, please make it out to "Mt. Pleasant Church" and put "Food Pantry" in the memo section of your check.
if everyone gives a little, then no one has to give a lot!
Suggested Items:
Baked beans, canned vegetables, snack crackers, dry cereals, cake mixes, instant oatmeal, mac and cheese, rice & noodle packet mixes, pastas & spaghetti sauce, small bottles of water, peanut butter, jars of jellies/jams, boxed crackers (graham, Ritz, & Saltines) canned tuna, chicken, ham, & salmon, canned stews & soups, canned potatoes, pudding & jello snack packs, mixed fruits, individual cookie packs, individual juice boxes & fruit drinks, fruit roll-ups & fruit snack pkgs., individual toilet paper rolls, small hand sanitizers, bars of soap, toothpaste, tooth brushes, small bottles of shampoo.
The Deacons of Mt. Pleasant