Mt. Pleasant is strongly committed to fulfilling Christ's Great Commission to make disciples of all nations, as well as his Great Commandment to love our neighbors as ourselves. Because of this, we tithe as a congregation, 10% of what comes into our offering plate goes back out again through local, regional, and international mission efforts.
---
Choices Pregnancy Services

Mt. Pleasant has a longstanding history of supporting women and children, and places a high value on human life.  Choices Pregnancy Services offers women who face challenging life circumstances free pregnancy tests and sonograms, education on all options available to them, hope, and ongoing support.  In 2016 alone, Choices helped over 200 women make the decision to bring their child into the world despite their hardships.  Mt. Pleasant is proud to partner with Choices in this work for the Kingdom.
---
Allegheny Valley Schools

Mt. Pleasant is pleased that we are able to minister to the local Allegheny Valley Schools. We love to visit with, and be visited by, the Patterson Ladies, the Mayhue men, and the
Green Garden Girls. We are especially pleased to see our children minister in the group homes through Children's Choir.
---
Betesda Church, Lepaterique, Honduras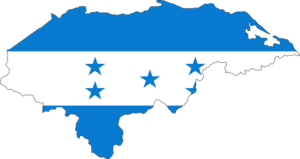 For several years Mt. Pleasant mission teams have traveled to this remote city in Honduras to partner with our sister congregation in the tremendous ministry taking place there. We have been able to assist Pastor Omar and the Honduran church in their work of evangelizing their region by helping with building renovation and new construction, assisting in a feeding program, an educational program, and a job development program.
_____________________________________________________________________________________________________________________________________
Milan and Renee Mrkonja, Overcomers in Christ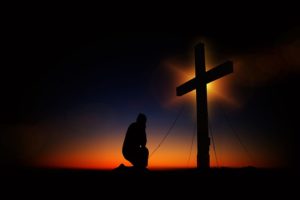 Located in Beaver County, Overcomers In Christ was established in 1989 as a 501C non-profit religious organization.  As an extension of the local church, their focus has always been to target addicts and their families with the life-changing message of the Gospel of Jesus Christ.  Through preaching, teaching, weekly support group and one-on-one meetings,  Overcomers in Christ has and continues to come along side addicts and their families with the compassion, care and counsel of Jesus Christ. Overcomers In Christ has also held weekly services at the Beaver County Jail since 2000 as well as children/youth and adult services at the Linmar Community Center in Aliquippa since 2002.
"Whom the Son has set free shall be free indeed!"  (John 8:36)
---
Beth Knapp, Wycliffe Bible Translators

The Bible is a precious gift. It is God's Word and it changes lives. We take for granted the blessing of having the Bible in our own language. Not everyone is blessed in this way. There are those who desperately need the scriptures, and Wycliffe Bible translators is a missions organization committed to seeing that they get them. We have partnered with Beth Knapp to help enable her to bring God's Word to those living in Central Africa – Cameroon and the Central African Republic (among other places).
---
Voice of the Martyrs
The Voice of the Martyrs (VOM) is a nonprofit, interdenominational missions organization that offers practical and spiritual help to persecuted Christians around the world.  VOM's ministry is based on Hebrews 13:3: Remember them that are in bonds, as bound with them; and them which suffer adversity, as being yourselves also in the body.
VOM's Mission Statement: Serving persecuted Christians through practical and spiritual assistance and leading other members of the Body of Christ into fellowship with them.
---
Bill and Debby Bosley, New Tribes Mission

Mount Pleasant has been part of the support team for Bill and Debby Bosley for decades. They serve in Senegal, West Africa, primarily through administrative responsibilities to help coordinate the mission work of many missionaries in that part of the world. This includes publishing materials, aiding in passports for missionaries, helping with medical needs (Debby is also a nurse), and a great variety of other responsibilities. New Tribes is a missions organization committed to bringing the gospel to those people groups who have never been reached with the gospel of Jesus Christ.
---
Denny Ugoletti, Prison Chaplain, Beaver County Jail

Jesus tells the parable of the sheep and the goats and praises the sheep because "I was in prison and you visited me." Our prisons are continuing to swell with lost souls who desperately need the good news of Jesus Christ, the words of life that can transform them not only for this life, but for eternity. We are happy to partner with Denny, who has dedicated his life to reaching "the least of these."
---
Child Evangelism Fellowship

Child Evangelism Fellowship (CEF) is a Bible-centered organization composed of born-again believers whose purpose is to evangelize to boys and girls with the Gospel of the Lord Jesus Christ and to establish (disciple) them in the Word of God and in the local church for Christian living.
---
Aliquippa Impact
Aliquippa Impact is a Christian, neighborhood-based, non-profit, youth development organization serving the young people and families of Aliquippa, Pennsylvania. The ministry focuses on the four areas: Developmental Assets, Positive Youth Development, Compassionate Presence, and Hope & Resilience.
---
Don and Melanie Roths, Campus Crusade for Christ International

Don and Melanie Roths serve as the administrative directors of Campus Crusade's South Pacific Office. They help run outreach throughout the islands of the South Pacific. They live with their son, John Lane, in New Zealand. Prior to their time in the South Pacific, the Roths served in India.
---
Light of Life Mission

Light of Life is a Mission Outreach to the poor and homeless of Pittsburgh. Mt. Pleasant has supported Light of Life over the years by sending youth groups and volunteers, and also by contributing special offerings, particularly around the holiday season. A portion of the Thank Offering from the church's Thankfulness Feast usually is directed to Light of Life.
---
The Schmidt Family
Mt. Pleasant has partnered with the Schmidt family for several years, faithfully supporting their work.  They have recently transitioned to an area of the world where it is important to protect their identity due to the political climate of their host country.  For contact information, please reach out to a member of the Mobilization Team.
---
Washington City Mission

Mt. Pleasant has supported the work of Washington City Mission primarily through the involvement of our Junior High Youth Group. Our kids have visited and worked at the mission, and have coordinated fund raising events to benefit the Mission's outreach to the poor and homeless in the city of Washington, PA.
---
Uncommon Grounds Cafe
Uncommon Grounds Café is a remarkable ministry. It is a great place to eat (good food, cheap), a warm and comfortable space, a good cup of coffee. But it is more than that. It is a sign of hope in the heart of the city of Aliquippa. It is a place of convergence for many different churches and ministries who desire to connect with the people of the city. It is a place where relationships are built, help is provided, and the light of the gospel of Jesus Christ shines forth. Our Christmas Eve offering will be used to help further the ministry of the Café.
---
Communicycle
Communicycle is a ministry and bike program that collects used bikes and parts to provide a way for children and adults to earn a bike through volunteering.  The ministry seeks the glory of God through building kingdom relationships and reconciling our communities, all through the simple act of repairing bicycles. Repairs are performed at no cost and you can learn how to repair your own bike, or earn a bike through volunteering in your community.
---