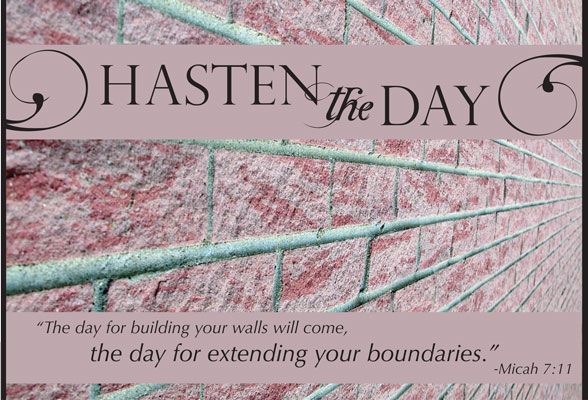 We have been tremendously blessed by God at Mt. Pleasant! Great people, wonderful godly leaders, dedicated staff and ministry volunteers. We have seen the blessing of God in the tremendous numerical growth that we have experienced in the last several years.
This creates problems. Good problems to be sure, but good problems are still problems! The biggest problem: Although we are blessed with a tremendous facility, we are desperately in need of more room – particularly classrooms to accommodate our many ministries.
After carefully investigating all of our options over a period of two years, we prayerfully determined upon a building expansion to address our needs.
We ask you to prayerfully consider joining with us in advancing this project! We aren't seeking to build a building for a building's sake, but for the sake of the advance of Christ's gospel. Join with us in magnifying his name by hastening the day.