Sermon Series, Beginning Sept 8, 2019.   First sermon in the series here.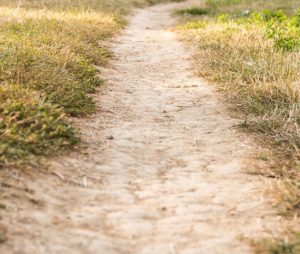 Go…Make disciples.  This is Jesus' final earthly admonition to us in his Great Commission.  We are called to make disciples.  Of course, we are called first to be disciples.  A disciple is a learner, one who follows a rabbi, a teacher.  A disciple is one who follows in the footsteps of his teacher, walking in his way.  Discipleship is what we are called to.  And it isn't synonymous with a momentary decision, or with church membership (as important as these things are).  Discipleship is the adoption of a life of devotion, following in the footsteps of our Master and Lord – Jesus.  Will you commit to walk the path of discipleship in whole-hearted devotion?  Are you willing to take the next steps in committed discipleship?
A whole-hearted disciple will be seeking greater maturity in all these central areas of the faith:
Growing in Evangelism
Growing in Worship
Growing in the Word
Growing in Prayer
Growing in Awareness and use of Spiritual Gifts
Growing in Giving of Time, Talents and Treasure
Join us as we explore what it means to follow in the footsteps of our Lord, following the path of discipleship.