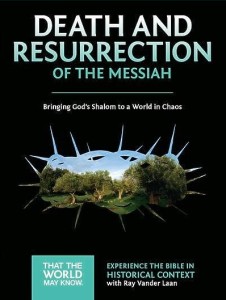 There's a new Sunday School Class Starting February 21st!
Wouldn't it be great to study the death and resurrection of our Messiah just weeks before Easter?  What an impact that could be!
Death and Resurrection of the Messiah, from noted teacher and historian, Ray Vander Laan, is volume four of the 13-part Faith Lessons series.
Filmed on location in Israel, Faith Lessons is a unique video series that brings God's Word to life with astounding relevance. By weaving together the Bible's fascinating historical, cultural, religious, and geographical contexts, teacher and historian Ray Vander Laan reveals unique insights into the Scriptures' significance for modern believers.