The greatest theme of the teaching of Jesus was not love.  Nor was it forgiveness.  Not heaven.  Not salvation.  The central theme of Jesus' teaching (and whatever comes in second isn't even close) is the kingdom of God.
The kingdom of God (or the kingdom of heaven in Matthew's gospel) occurs at least 81 times in Jesus' teaching. The kingdom of God is offered as a summary of his preaching, "The kingdom of God is near.  Repent and believe the good news!" (Mark 1:15).  He tells parables of the kingdom, "The kingdom of God is like…."  He was honored as a king in his birth (Matt 2:2), and he was crucified as a king (John 19:9). He demonstrated his identity as the Son of David, the rightful heir to the royal line of Israel, and to the messianic promises to be fulfilled by David's Son (2 Sam 7).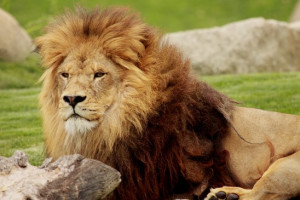 It is impossible to overstate the importance of the kingdom in Jesus' view.  When he taught his disciples to pray, he dedicated the second of the seven petitions to the kingdom: "Thy kingdom come." Like the first petition, this is a petition.  A request is being made.  We would more fully communicate the meaning this way: "Lord, let your kingdom come! (please)."
But what is the kingdom? What are we asking God to do here?  First a summary of what Jesus teaches about the kingdom (when all of those teachings are taken together):
What/Where is the kingdom of God?  It is the rule of God.  It is not a place; it is not to be considered geographically.  Where God's dominion is evident (as opposed to where the kingdom of darkness and its sovereign, Satan, hold sway), there is the kingdom of God.  This is true of the hearts of individuals; this is true of institutions.
Where Christ reigns, there is the kingdom.  Now in one sense it is certainly true that God is and always has been sovereign everywhere.  But it is also true (speaking as we are in this "kingdom" sense) that sin has corrupted Creation.  Humans in rebellion against God have submitted to Satan's rule (almost never consciously, but wherever there is failure to submit perfectly to God, there is Satan sovereign).  Christ is reclaiming Creation by plundering the dominion of darkness.
When is the kingdom of God? In one sense the kingdom has been here since Christ arrived.  The king came to establish his kingdom.  He came to bind the strong man (Satan!) and plunder his house.  He gave evidence of that (he said) through exorcisms and healings and resurrection events.  He won the decisive victory over our enemy at the cross and the empty tomb, undoing death, removing the guilt of sin, and crushing the head of the serpent.  But the kingdom did not come at that time in its fullness.  This awaits Christ's return to consummate his kingdom.  We look forward to Christ coming again to remove the presence of sin and death in a renewed creation, and the final judgment of our enemy as well.  The kingdom is already and not-yet.  It is already here; it is not yet here in its fullness.
In the meantime, our responsibility is to help foster the kingdom's advance.  To help see the reign of Christ extend throughout a world still held captive by our enemy.  This isn't accomplished in any kind of literal military sense (the kingdom does not advance through the sword, though the Bible often uses warfare metaphors to describe it).  Rather, we are caught up in a spiritual battle, and each day our decisions and actions represent either an advance or a retreat for the kingdom of light.
Our deepest desire is to see (or should be!) Christ's return and the full establishment of the kingdom of God.  This should order our priorities.  We don't live as sovereigns over our own lives, seeking to establish our own kingdoms.  Instead, we are sons and daughters of the Great King, and our purpose in life is to build his kingdom.  We long for the reign and rule of Christ to be established over all creation.  We long for it for our lost friends and family members.  We long to see a just society – devoid of crime and rape and war.  We long for a world in which there is no disease or famine or depression or death.  Not only do we long for these things, but we order our lives and our prayers to see them become so.
The second petition reminds us of who Jesus is (the King!), who we are (his servants), and what our purpose in life is (his kingdom's full coming).  It encourages us by reminding us that the king is on his throne, that the serpent's head has been crushed, that we are citizens of heaven.  It gives us hope that this misery surrounding us is temporal, but that the eternal kingdom brings far greater things.  It compels us to take our eyes off of our petty concerns, fighting for our own petty fiefdoms, and to live instead for the glory and honor of our King, and the building of his kingdom.