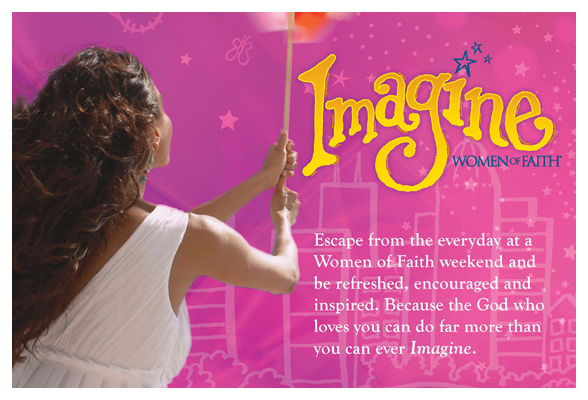 WOMEN OF FAITH CONFERENCE
CONSOL ENERGY CENTER
PITTSBURGH, PA
OCTOBER 7-8, 2011
Need a spiritual uplift?
Need a Girl's night out with about 10,000 other women?
"IMAGINE"
Come to the Imagine Tour with us and you will laugh, cry, bond with sisters in the faith and have those "ah-ha" moments you will never forget. Bring you mother, sister, cousin, niece, friends, neighbors, co-workers, and all your sisters-in-the-Lord.
Friday, October 7 10:00 am – 3:30 pm and 7:00 pm – 10:00 pm
Saturday October 8 9:0 am – 5:00 pm
Seating: On the main floor, section 8 (100 seats reserved, 80 available)
The cost is $89 (group rate) which includes a box lunch for each day.
We have rooms reserved at the Courtyard by Marriott on Penn Avenue for those who wish to stay overnight. The rate for these rooms are $149.00 (with taxes 169.86) with 4 staying in a room is $42.26/night per person. If you wish to reserve your room call 412-434-5551, make reservations for "Women of Faith Conference" for October 7 and 8. It is a special group rate. If there are any problems, ask for Erika Henson who booked the block of rooms.
We will discuss the use of buses as more register and we know how many are staying overnight and who wants to come back on Friday evening.
If you wish to register for the group, you go to gps.womenoffaith.com. At the bottom of the page, click "find a group". For the key word put in Diana Winters and click. Then click on Diana Winters group. Then click the "join" button on the right hand side of the screen. When you can register I get an e-mail and have to approve you and then you will get any e-mails sent out and can pay when you want. You can make partial payments here also.
If you have any questions you can contact Diana Winters at 724-375-6531 or Kathleen Mihalow at 724-495-1234.
Hope you can join us a Grand Time on the Imagine Tour. Just IMAGINE……..